Responsive web design is a methodology of designing websites that are optimized for multiple devices and screen sizes. With responsive design, websites automatically adjust their layout, navigation, and content to fit the device being used. This approach allows developers to create a single website that works across all devices and platforms, providing an optimal viewing experience for users. Responsive design has become increasingly popular due to its ability to provide a unified and seamless user experience regardless of device.
Every website we create is specifically crafted for the demands of the company or individual, reflecting the DNA of your brand.
We can create a variety of looks, from sleek and corporate to cosy and local to cutting-edge and artistic.
Today, mobile devices account for 60% of all web searches. Responsive websites that are multi-platform are essential in today's era of growing handheld usage.
LTG develops a stunning, seamless web experience for desktop, tablet, and mobile devices.
User experience, or UX, is prioritised by our design team. You'd be surprised at what counts, and even the smallest details matter.
Since the average time a user spends on a website these days is just a few seconds, hooking and directing them is crucial!
A website's search engine optimization efforts can make or break it.
We provide both basic and advanced SEO optimization as standard services to help you rank higher in search engine results.
Our team can create a custom eCommerce store that flawlessly matches your site's overall branding!
We have a wide range of features that we can use, and our layout is simple. a fully functional online store at your fingertips.
To give your website real power, our design team can give it a wide range of features.
To enhance and save money on customer service, you might need a chat application, a private social media platform, or a community forum. We are capable of doing it.
Your website will be carefully examined on every page and in every detail across all platforms and device types to make sure everything is running smoothly.
You will have a smooth user experience.
Never before has answering customer questions been so easy.
Your ability to communicate with customers through the ease of a messenger app will be made possible by our design team. Not accessible? We'll put a contact form in place.
Quality & Beautiful Designs
If the content or layout of the website is unattractive, 38% of visitors will leave. We refrain from using standardised designs or templates because we are aware that each site has specific needs.
For you to get the most out of your website, we put a focus on innovative, creative, considerate, and aesthetically pleasing designs.
Our technical expertise enables us to guarantee that we can optimise your website for speed based on its content!
Because modern internet users are notoriously impatient, we have a focus on and a variety of methods to speed up your site.
Our method of web design takes into account the site's interactivity. Any website we design should be engaging in order to raise engagement.
This can be done in a variety of ways. The more efficient and straightforward actions a user can perform, the better.
Your website works with all devices
Websites that are designed to work on any mobile device are becoming increasingly popular. This is because more and more people are using their smartphones and tablets to access the internet and browse websites. By designing websites to work on any mobile device, businesses can ensure that their customers have an enjoyable experience regardless of which device they are using. This includes ensuring that the website loads quickly, looks good, and is easy to navigate. Additionally, businesses can make sure that their website is optimized for mobile devices, allowing users to easily access the site from any device. This can help to improve customer engagement and increase sales.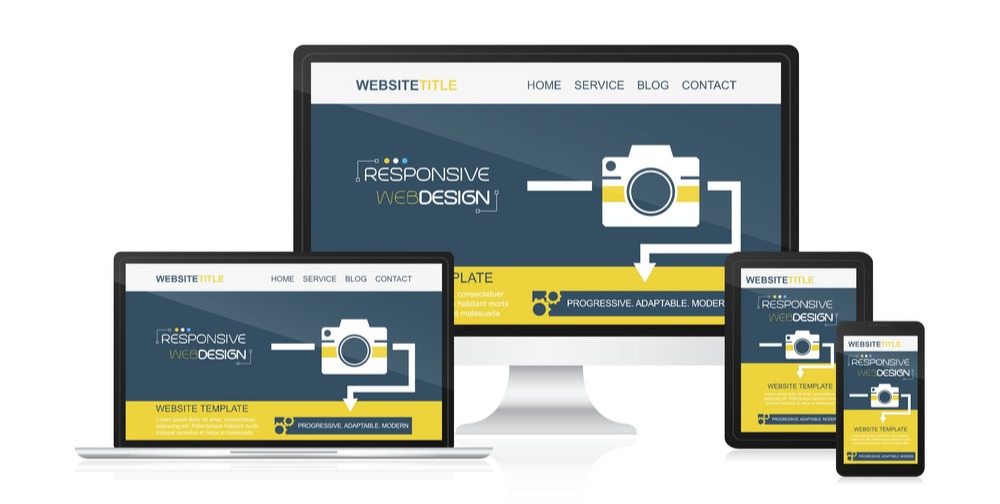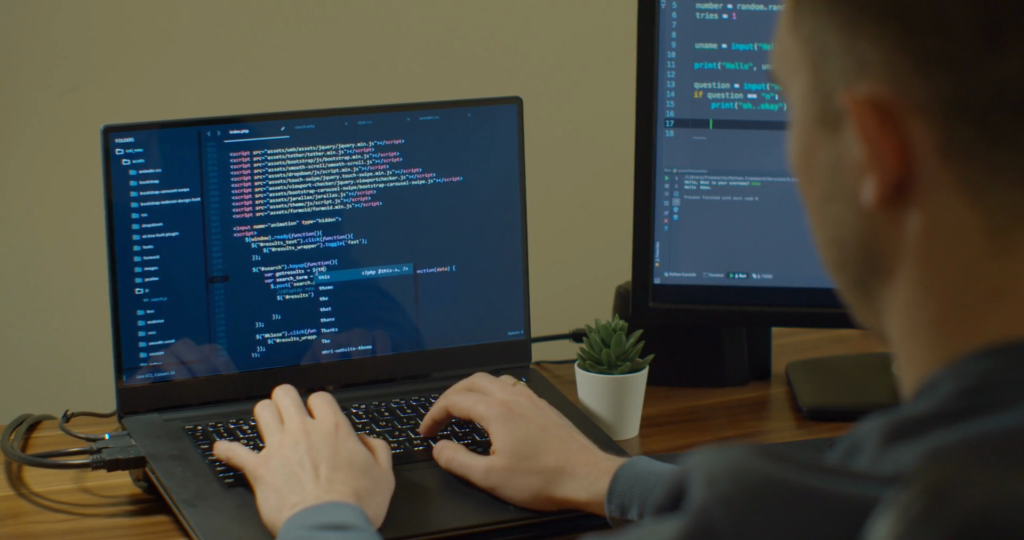 Bespoke built for your business
Websites designed specifically for the client can provide a great way to create a unique, custom website that caters to the client's specific needs. These websites are often created with the client in mind, taking into account their tastes and preferences and creating a website that fits their needs. They can provide a great way to create a website that is tailored to the client's individual needs, allowing them to stand out from the competition. These websites often include detailed design, user experience, and development processes that are tailored to the client's individual needs and can help them stand out from the competition.